---
The final boundaries
Since the boundaries were last adjusted in 2014 the population in every electorate in New Zealand has grown. Some have grown more than others and boundary changes have been made to balance the populations in each electorate.
Main areas of change
Where possible the existing electorate boundaries have been retained to minimise the number of people affected by boundary changes.
36 electorates are unchanged
The boundaries of 30 general and 5 Māori electorates have been adjusted to some degree
A new electorate has been created in South Auckland called Takanini.
The main areas of change are Auckland, Waikato, Christchurch, Otago and Southland.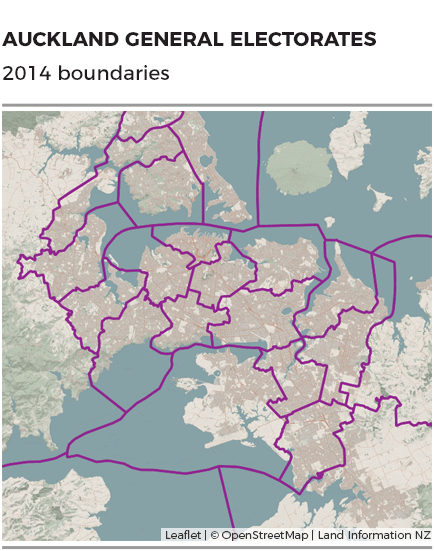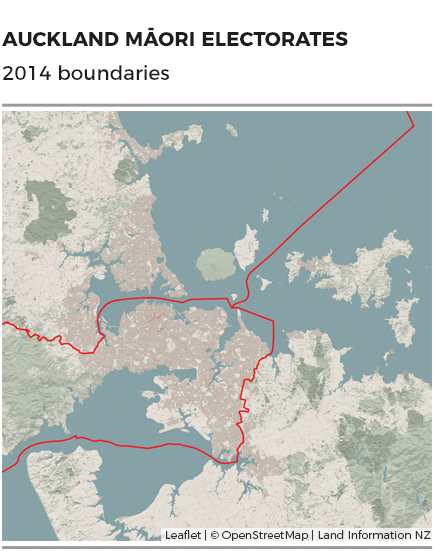 Name changes
11 electorates have new or amended names, including the new electorate in South Auckland, to better reflect the geographic areas and communities they cover:
Whangarei becomes Whangārei
Helensville becomes Kaipara ki Mahurangi
Rodney becomes Whangaparāoa
Manukau East becomes Panmure-Ōtāhuhu
Flat Bush becomes Takanini (new electorate)
Hunua becomes Port Waikato
Rimutaka becomes Remutaka
Port Hills becomes Banks Peninsula
Dunedin North becomes Dunedin
Dunedin South becomes Taieri
Clutha-Southland becomes Southland
See changes in your area
Use the interactive map to see the 2020 and 2014 electorates. Check which electorate you will be voting in at the 2020 General Election.
See the map of the 2020 and 2014 electorates
Read the Representation Commission's report on the final electorates
You can download a copy of the report on the final electorates.
The report is also available at Electoral Commission offices and public libraries.
Public consultation on the electorates
Proposed electorate boundaries and names were released in November 2019 for public consultation.
Read the proposed electorates report
There were three stages of public consultation on the boundary review:
written objections
written counter-objections
public hearings.
Read the objections and counter-objections
Public hearings of objections and counter-objections were held in February in Christchurch, Dunedin, Wellington and Auckland.
The Representation Commission considered all the submissions before finalising the electorate boundaries and names in April 2020.